Loretta Szudy, Chairperson [EMAIL]
or call her at 909-two-two-three-8515
Someone sick? … suffered a loss? … having surgery or recovering from surgery?
Then let the Sunshine Committee know. We will contact that person and "Let the Sunshine in".
Please email us at Sunshine@ChinoHills55plusClub.org or contact one of us another way.
Our monthly meeting is held on the second Wednesday of the month at 1:00 p.m. at Community Center.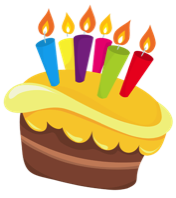 MARCH  BIRTHDAYS
Michael Orduno      March 2
Donna Hilding         March 5
Loretta Szudy           March 5
Jerri Walton             March 10
Bea Ecklund             March 12
Peter Perry               March 16
Sally Kirn                  March 17
LaForest Weaver     March 20
Sanaa Abdelgawad  March 21
Jamie Smolnik         March 21
Sandy Harber           March 27
Delores Melendez    March 27
Susan Horn               March 28
Susanne Baxter         March 31
Bill Verstynen            March 31
Jimmye and Dan Thies 43 years of marriage on March 22
Jeanette and Brett Benson 46 years of marriage on March 25
Pisces (February 19 – March 20)
Key traits: Compassionate, intuitive, flexible and overly sensitive. A visionary like Albert Einstein and Dr. Seuss, you work best in a situation where you can actualize what you see in your imagination.
Aries (March 21 – April 19)
Key traits: Enthusiasm, creativity, warmth — a short attention span. As a leader, you have great ideas but dislike getting mired in the tiny details.
Taurus (April 20 – May 20)
Key traits: Determined, hard-working, loyal, stubborn. You enjoy accomplishing tasks from big to small.
Gemini (May 21 – June 20)
Key traits: Quick-witted, clever, adaptable, indecisive. You multi-task well and get bored easily so it's hard to focus on the same project for long periods of time.
Cancer (June 21 – July 22)
Key traits: Caring, intuitive, creative, persevering, moody. You love to support and nurture people but can feel burdened by this responsibility, too.
Leo (July 23 – August 22)
Key traits: Confident, ambitious, creative, generous and domineering. You shine in careers that show off your dynamic personality. Plus you need to be in charge of something.
Virgo (August 23 – September 22)
Key traits: Detail-oriented, analytical, hard-working, yet fussy. You love to cross things off your to-do list.
Libra (September 23 – October 22)
Key traits: Diplomatic, artistic, intelligent yet prone to indecision. Because you are graceful under pressure, you work best in partnerships with other people.
Scorpio (October 23 – November 21)
Key traits: Dynamic, creative, resourceful, strong willed. Outspoken and self-starting, you can only work in a career that you feel very passionate about.
Sagittarius (November 22 – December 21)
Key traits: Philosophical, optimistic, straightforward. You enjoy your freedoms of movement and self-expression and do best working in a field that allows you both.
Capricorn (December 22 – January 19)
Key traits: Ambitious, resourceful, patient and authoritarian. Driven and competitive, any project you take on, you'll do whatever it takes to be the best.
Aquarius (January 20 – February 18)
Key traits: Analytical, clever, inventive, and obstinate. Friendly and autonomous, you get along with most people, yet you have no problems voicing a divergent opinion.
The Sunshine Committee
"Let their light shine on you!"

Gilbert Valle

Gloria Grotefend

Loretta Szudy
Chairperson

Renee Sylvia

Yolanda Davidson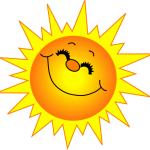 Donna Forbes